ANSI Certification for Cranes
We frequently get questions about ANSI certification on cranes. To clarify…
ANSI certification applies to the manufacturer when your crane is built. ANSI certification for your crane is not to be confused with an OSHA required crane inspection (or similar). Your crane manufacturer needs to adhere to ANSI standards when they design and build. You cannot certify after the fact.
IMT Cranes for example are built to meet the standards of ANSI/ASME B30.5 Mobile & Locomotive Cranes. Once they get out in the field, it is up the the owner of the crane to have annual crane inspections as required by OSHA, MSHA and whatever other governmental bodies oversee your organization. ANSI is out of it at this point. This covers the crane.

You are also subject to OPERATOR certification in some cases. This is a whole other tangled web but as a rule, Service Trucks are exempt because they are for repair, not new construction. States and cities may have different rules for operator certification. We will do a more in depth article on this later.
ANSI also is an OSHA approved accrediting body for Crane Operator Certifications. This certifies the TRAINING program of the operator. Much different than certifying the crane or the operator.
If this all sounds confusing, don't feel alone. Most manufacturers and large fleets are in a similar boat. This whole certification business has become much more complicated in the last few years. If you have any questions, we are happy to help you figure out what you need to stay legal for your application.
BOTTOM LINE:  If you purchase a new crane from IMT (or other major manufacturer for that matter) you are covered for ANSI.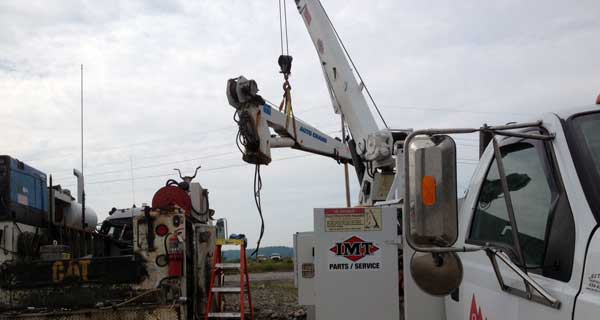 Posted: