QT Equipment Awarded EnPak Elite Dealer for 2014
It's no Oscar, but we were still very excited to receive an award from Miller EnPak for being an elite dealer in 2014. We moved a record number of EnPaks last year.
The recent redesign with the 60 CFM compressor and 3 year warranty was well received by our customers. Now that this product has been proven in the field for 7 years or so, buyers are becoming more and more comfortable with the product. We even saw our first trade-in with an EnPak.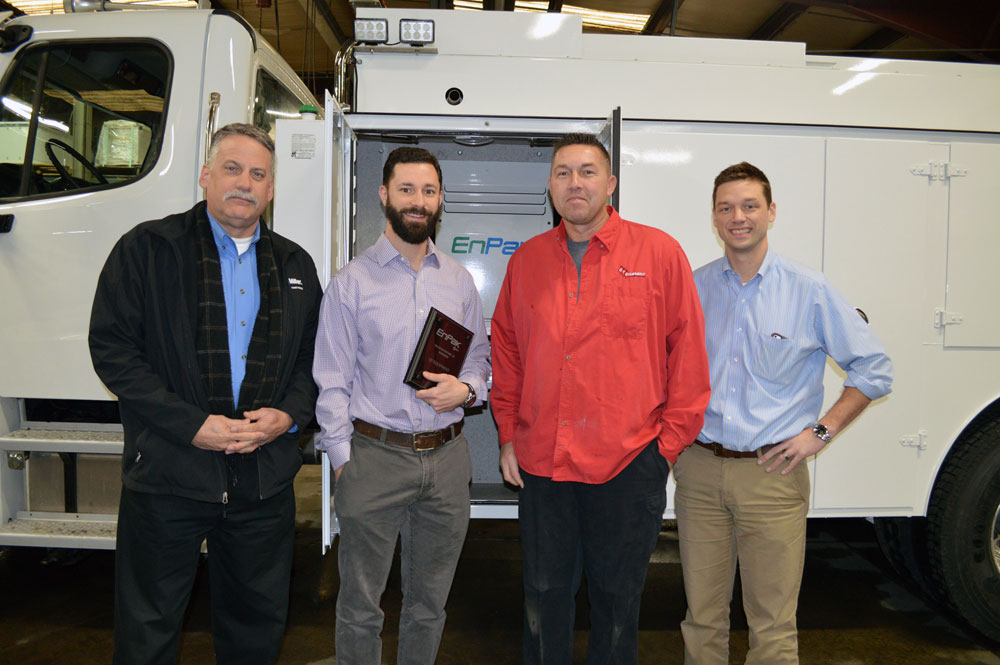 Especially with the ongoing DEF problems related to idling as well as the anti-idling regulations spreading to job sites across the country, we believe we will continue to see strong demand for EnPak units to reduce chassis idle time.
We have also sent several of our technicians to EnPak school and will continue to send members of our team so they can know the machine inside and out.
For more information on EnPak installation, retrofit, parts or service, please call 800-758-2410.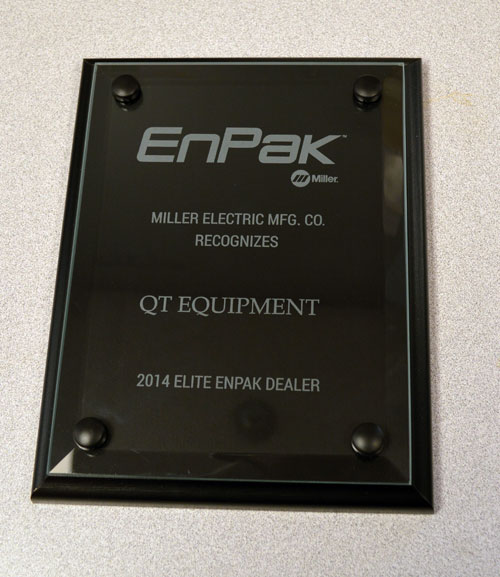 Posted: