Inventory & Lead Times: Service Trucks, and Telescopic Cranes
The brutal winter most of us have experienced is finally (knock on wood) over. Our customers are getting back to work in a big way and we look forward to helping you with Service, Parts, Crane Inspections and New Equipment.
TEAM ADDITIONS: We have added another field service technician in West Virginia. Scott Spencer has spent over 20 years building and fixing all types of work truck equipment and we are lucky to have him on our team. We've also added technicians on our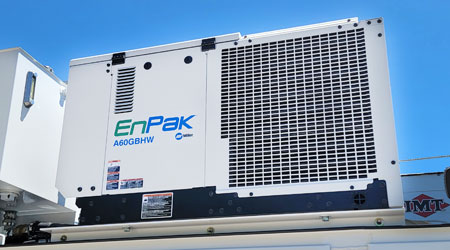 production team to keep work moving through the shop efficiently. Current open positions can be found at
www.qtequip.com/inventory
ENPAK: Miller's EnPak has been growing in popularity as customers have seen the performance and fuel savings over the years from early adopters across the country. Miller has released a new version of the product that upgrades the compressor to 60 CFM, extends the warranty to 5 years and the new engine is Tier 4 compliant. Find more information at
www.qtequip.com/enpak
Please let us know what we can do to help!
- QT Team
Posted: