Ford F-750 2016 Changes
The Ford F750 has been a staple in our inventory for years. We usually spec derated to 25,999 GVW with an 11' Body (84" CA) with air brakes. Lately we've been going with the automatic transmission exclusively.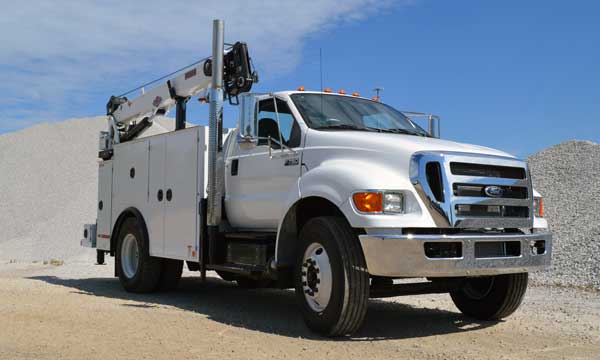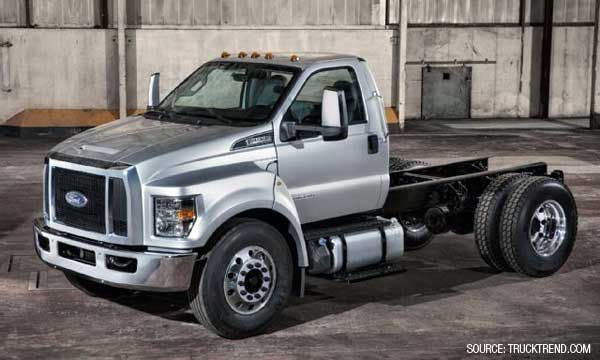 A few years ago, Ford announced that they would be moving production of the F750 and F650 from Mexico to Avon Lake near Cleveland, Ohio. This was exciting news for Northeast, Ohio at the time (pre Lebron and RNC that is.
What Customers Need To Know
New Drivetrain: Cummins and Allison are out. No longer available in 2016 models. They will be replaced with a Powerstroke and a Ford TorqShift HD automatic transmission. No manuals available. For all the customers that have suffered through the first year of a new Ford engine, there is a 5 year, 250,000 mile warranty STANDARD on 2016 drivetrains to help convince you Ford's got this one right.
Engine Options: 6.7L Powerstroke V-8 turbo diesel. 3 power options: 270 hp, 300 hp and 330 hp. 6.8L V-10 that can be factory prepped for conversion to CNG or LPG. The gas engine will cost $8300 less than diesel and Ford expects 20% of their builds to be gas.
Upfitting: Ford promises a clean chassis that can "accommodate vocational bodies with little to no modification". DEF tank and fuel tanks are located under the cab instead of on the frame rail.
Options: A few options that we know about are 110 outlets, rapid-heat supplemental cab heater that quickly warms the cab in cold climates, remote start, Sync, telescopic mirrors and hydraulic or air brakes.
Pricing: The F750 is already a great value for customers compared to Freightliner, Peterbilt, Kenworth and International. No pricing has been released yet but Ford intends on keeping their eye on value. Controlling the engine and transmission in house helps them achieve this.
Availability: Production will go dark for several months while they make the transition. The order bank is expected to close mid September and even then, dealers aren't guaranteed to get the trucks they order. Dealers around the country are stocking up in anticipation but customers are going to have to buy what's on the lot of they wait much longer. Dealers will have little incentive to "deal" as supply will in their favor.
The gas version will be available first (projected in May 2015). There has been no dates announced for when the diesel version will be available.
Bottom Line: Rarely does a project like this hit a deadline or go off without issues. We believe in the Ford product but in the best interests of our customers, we would like to see a few months pass before putting a redesigned F750 in your fleet.
If you're looking to add a F750 service truck in the next 12 months, we recommend starting your search early.
Further Reading:
www.ford.com/commercial-trucks/f-650-f750/2016
www.ford-trucks.com/articles/ford-drops-details-f-650f-750/
Posted: