Backup Cameras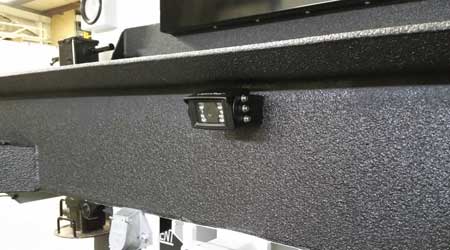 Backup cameras are available as an option in most passenger vehicles and pickup trucks. This technology has found its way into Service Trucks now as well! The price of the technology has come down significantly so one avoided accident will pay for your whole fleet.
The systems includes a rugged camera built for the jobsite and (4) sensors. You can have a color LCD screen mounted in the cab or get the display incorporated into your rear view mirror. The display shows you a visual distance in feet / inches and gives you an audible alarm.
Pricing Starts at $975.00 installed.
We can incorporate this into new build or our Service Locations can retrofit any work truck with a backup camera.