Rent Service Trucks, Custom Work Trucks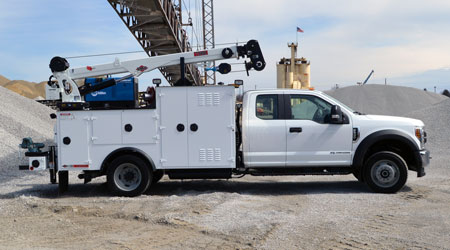 QT Equipment helps you get the equipment you need for a short term rental basis through its sister company, Red Diamond Rentals, LLC.
Rental Specifics
Term: Typically a 6 month minimum with renewal options.
Equipment Available: We will rent almost anything we build (Service Trucks, Lube Trucks, Articulating Crane Units) as well as a broad range of other custom work truck equipment.
Equipment Condition: We typically rent new units. We occasionally have used units in good condition for rent depending on inventory availability.
Rental Geography: We can rent anywhere in the Continental US. Unfortunately, we cannot rent into Canada, yet.
Call Doug Root at 330-724-3055 to discuss rental options for your project.