Careers with QT: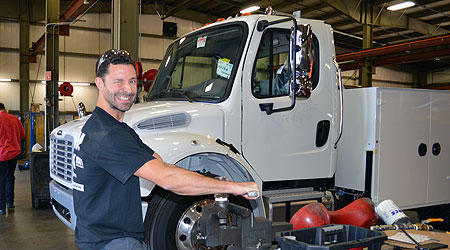 Want to join a growing company? We are currently looking to add smart team members. You don't necessarily need truck equipment experience to be successful here. You DO need to be a good team player and be willing to get your hands dirty.
Benefits for all full time employees include: 100% paid hospitalization, training, 401k, paid vacation and long term employment. All new team members must pass a drug test and a background check. Some positions require a written pre-interview test.
Many of our team members have been here 15+ years. Apply and find out why!
Current Open Positions: