Careers with QT: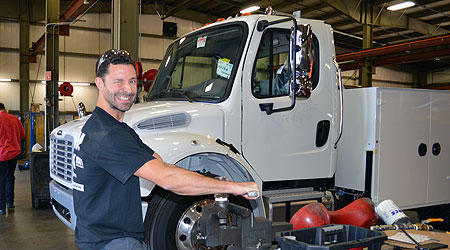 We like to say "Work Dirty. Be Happy.™"
We are a growing company looking to add long term team members. Many positions do not require truck equipment experience. We are willing to train anyone with the right attitude. The people that are successful at QT Equipment are good team players who take pride in building quality products and taking care of the customer.
Benefits for all full time employees include: 100% paid hospitalization, 401k, paid vacation and long term employment. All new team members must pass a drug test and a background check. Some positions require a written pre-interview test.
Many of our team members have been here 15+ years. Apply and find out why!
Current Open Positions:
Future Positions:
We currently do not have any future positions posted.
But hang on!! We are always open to talking with potential team members as new positions can open up (or be created) at any time. Please email a brief work history and full contact information to
Thanks for considering QT to build your career!