Vacation Service for Major Fleets and Independent Mechanics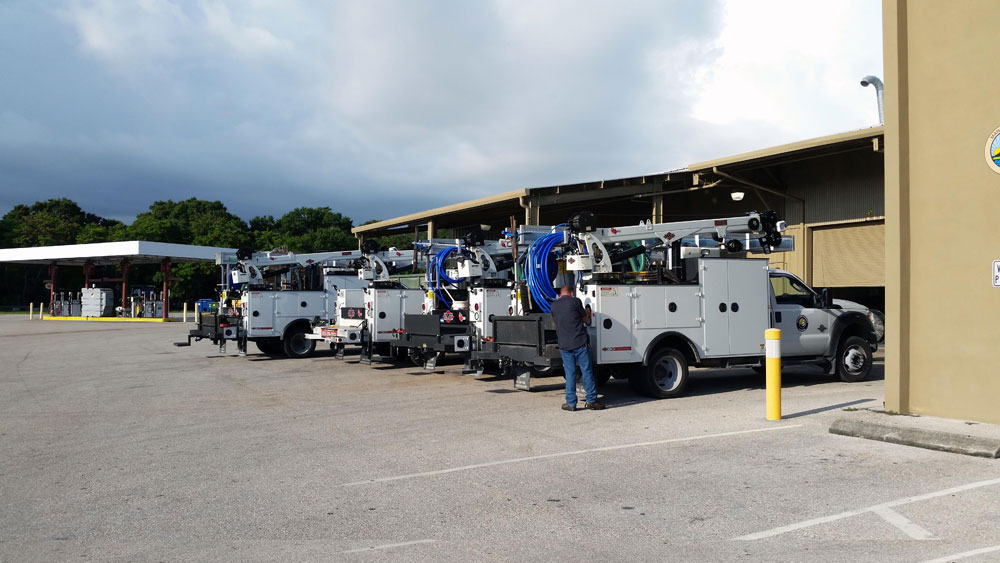 If you have a team of great technicians and your business is rolling, it is hard to find time to take your trucks out of the field for inspections and preventive maintenance. The best time to handle these repairs and inspection is when your tech is sitting in a treestand, on a boat or catching up on his "Honey Do List"!! In other words, Vacation Service. Here's how we handle vacation service for major fleets and independent mechanics:
Get a "To Do" list from the operator before he leaves for vacation.
We arrange to pick up his truck with our CDL driver and take it to one of our facilities. If your unit has a receiver, we use our tow car.
Services include:
- OSHA or MSHA Required Crane Inspection
- Preventative Maintenance on Compressor or EnPak
- Any crane, compressor, or chassis repairs. We can coordinate with your preferred chassis dealer for any major chassis repairs
- Repaint, Detailing, Cleaning
We return the truck so that your mechanic is ready to go back to work in a clean, maintained unit.

We currently help customers in Ohio, Michigan, Pennsylvania, Kentucky, West Virginia and Indiana with Vacation Service. To schedule, call 800-758-2410.
Posted: